Cornwall Council Budget Consultation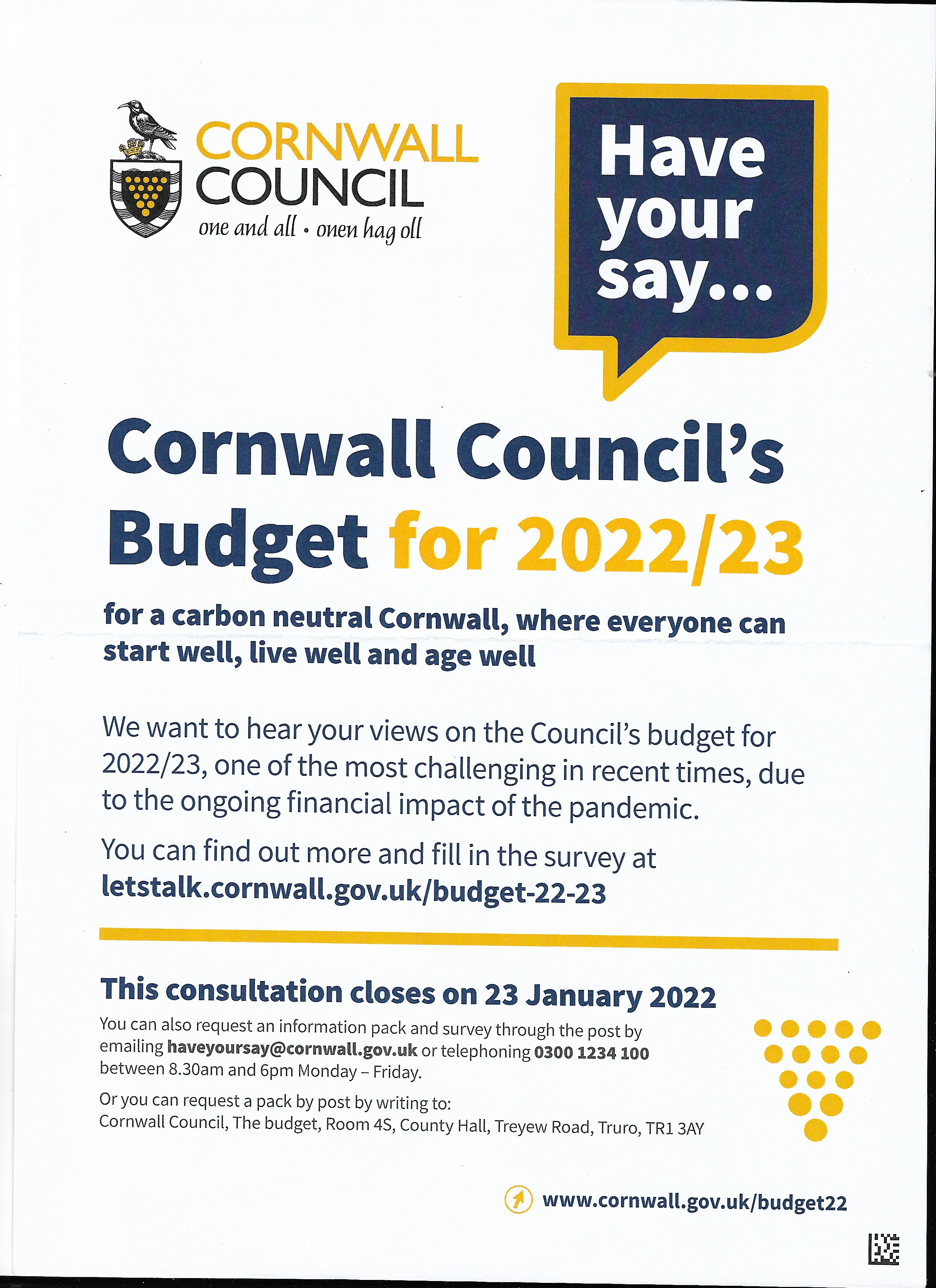 09:00 07/01/2022
to 23:59 23/01/2022
Cornwall Council Budget Consultation
A public consultation into Cornwall Council's draft budget for 2022/23 has begun after the plans were endorsed by the Cabinet committee at County Hall in Truro.
The proposals, which would see council tax rise by 2.99%, the equivalent of 96p per week for a Band D property, protect crucial frontline services for residents.
They include £1.3 billion of capital investment, including support for economic growth projects that create homes and jobs for local people and reflect the priorities of residents.
Anyone who can't access the online survey can call 0300 1234 100 and request for a hard copy to be sent out to them.
As well as asking all residents to give us their views via the survey we will be holding a roundtable event for stakeholders about the draft budget early in the new year and we will continue to reach out to groups who are 'seldom heard' to ask for their views about our Business Plan and priorities.
This will include working with our partners to get the views of disabled people, members of the LGBTQi+ community, people in social housing and those with learning disabilities as many more.